Precise application, maximum comfort
Technological precision for preservative-free application to the eye
This product from Aero Pump is highly functional, precise, and versatile: our eye dropper system has been on the market for decades and has proven itself in treatments for Dry Eye and Glaucoma. In the meantime, it has received the IND approval from the FDA, which paves the way for a registration of the system in the USA and other FDA oriented markets like India or China.
The metered dose and exact reproducibility of the drop size, based on the mechanical functionality of the pump, is unique amongst eye droppers. The Aero Pump system supports multidose delivery, saving packaging materials compared to singledose systems. Apart from that, multidose eye dropper systems are more convenient and safe.
The 3K® system ensures the microbiological safety for preservative-free medications.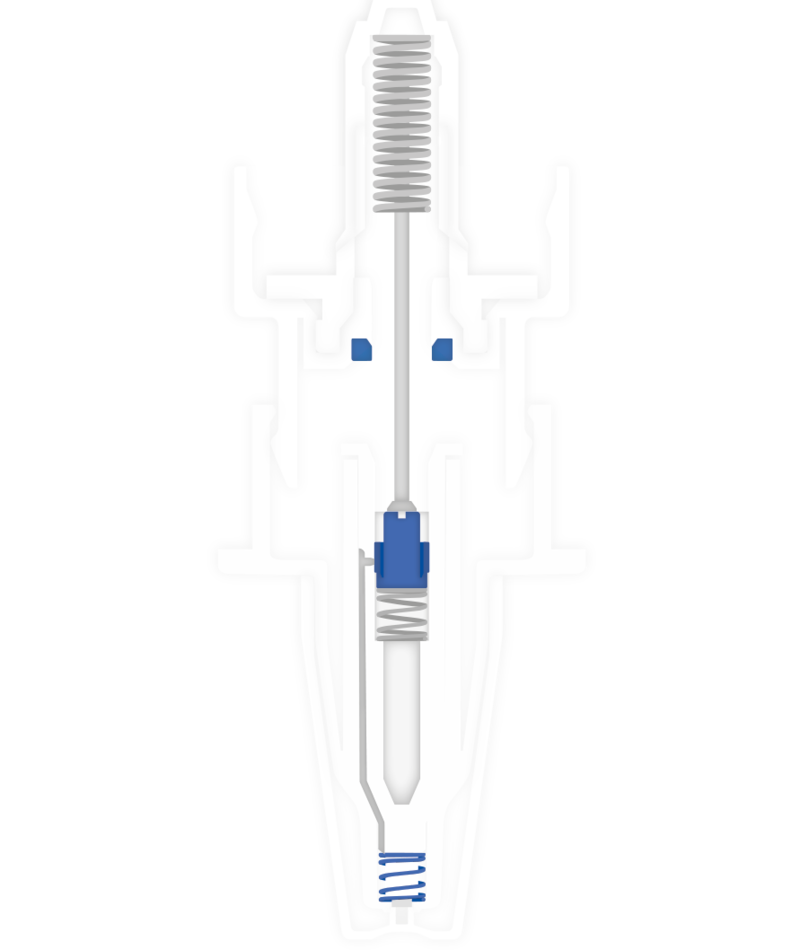 The Aero Pump 3K® system with triple protection
Design down to the last detail
The 3K® system maximises safety with triple protection against contamination.
Every drop counts: exact dosage
Dosages available: 28 mg, 45 mg
Customized dosage possible
Compatible with 5 and 10 ml plastic, tubular or moulding glass bottles
Snap-on closure is safe from inadvertent opening
Mechanical pump for constant actuating force until completely empty
Suitable for various formulations and viscosities
Dosages in mg Filling volume in ml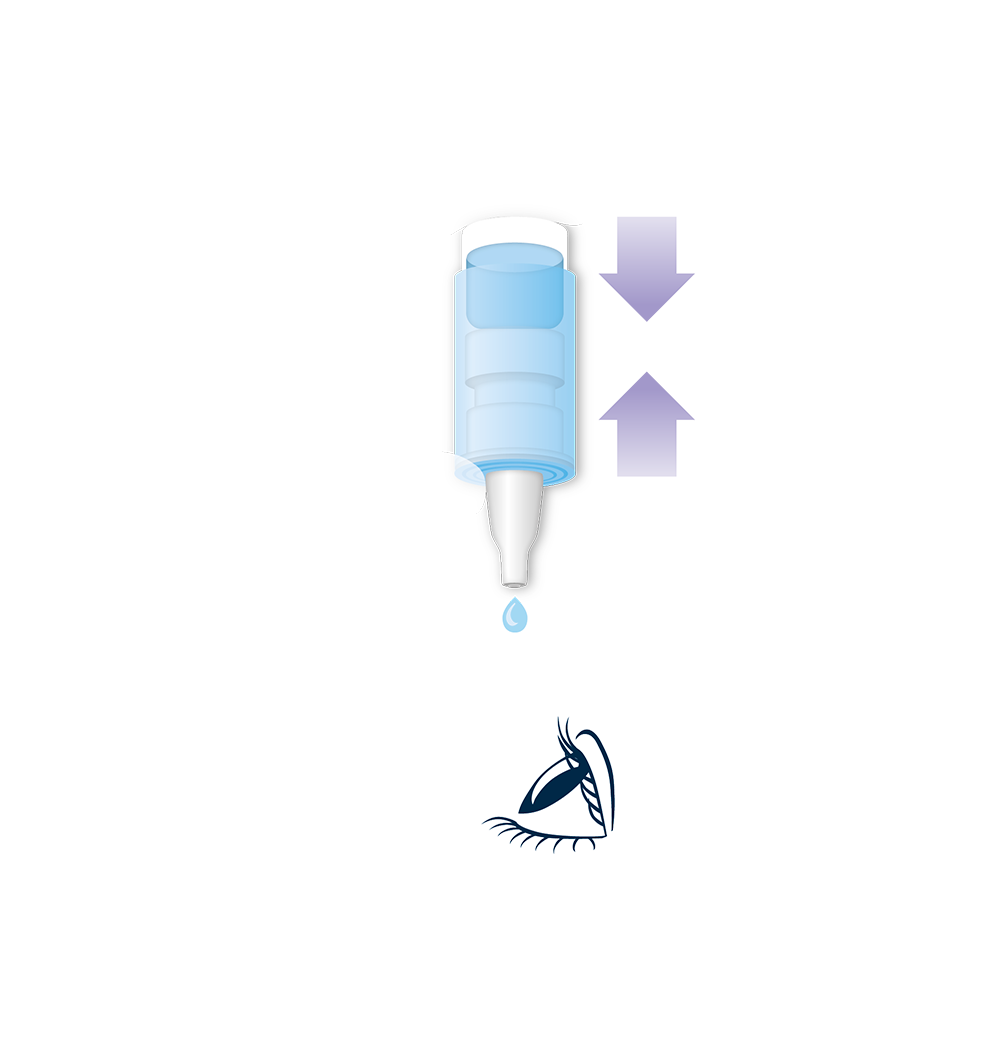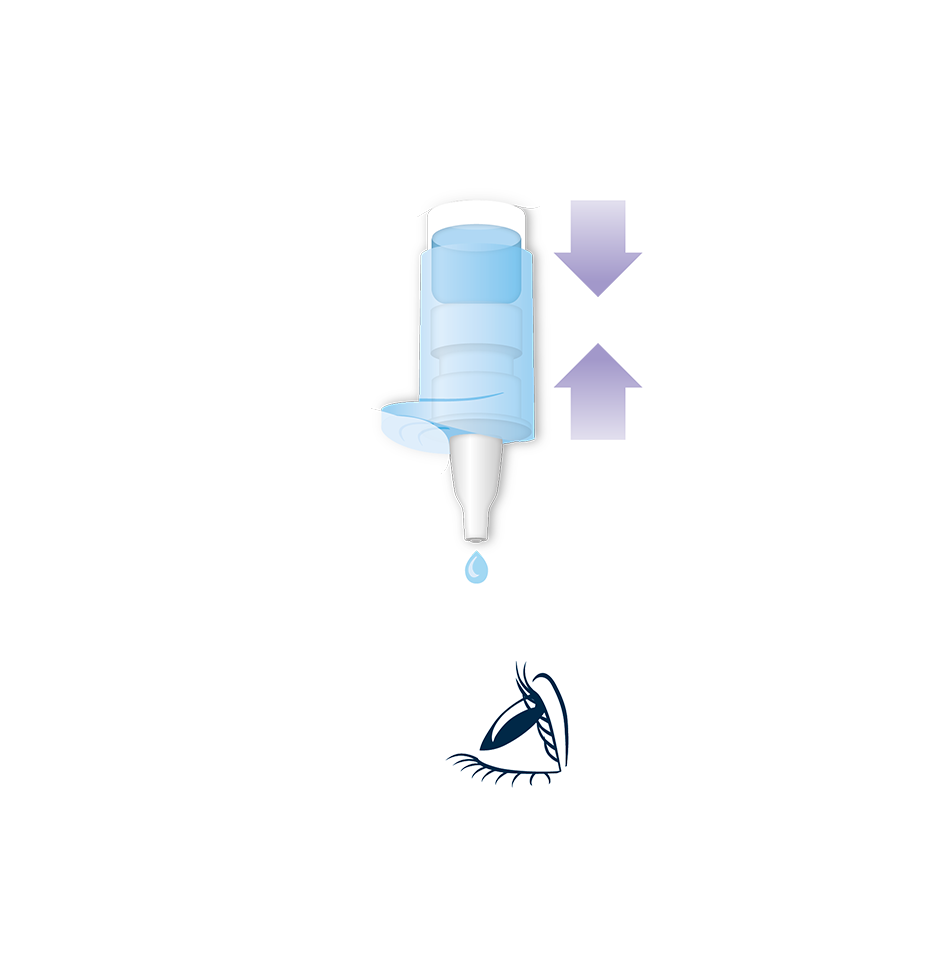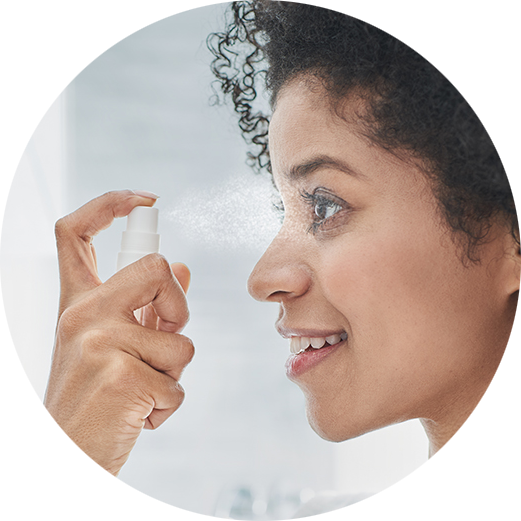 User-friendly operation
Convenient and comfortable
The finger sleeve ComfortGrip offers an optimised comfort for the user with its additional surface for the thumb.
The patient benefits from an ergonomic design and the easy way to use.
Optimised patient usability thanks to the lateral actuation of our 3K®-System. The SideActuationDevice is an add-on which is assembled onto our eye dropper.
The patient benefits from an easy handling as known from conventional squeeze bottles.
Cylindric shape for the highest efficiency in the filling process.
The most economic option of our finger sleeves.
Using an innovative technology, our pump systems can create an extremely fine mist. Ideal for the application onto the open eye, e.g. for the treatment of DES (Dry Eye Syndrome).
Manufacturing, processing, and filling
Manufacturing and processing preservative-free eye drops can pose certain challenges on the supply chain.
Aero Pump's 3K® eye droppers are therefore manufactured under cleanroom class ISO 7 conditions with sterile packaging and EtO-sterilised for aseptic filling.
This satisfies GMP Class A filling conditions.
General information for customers:
What is a preservative-free eyedropper and what it is used for?
A "preservative-free eye dropper" refers to a type of eye drop that does not contain any preservatives. Preservatives are added to eye drops to prevent the growth of bacteria and other microorganisms, but some people may be sensitive to these preservatives or may prefer to use a more natural option. Preservative-free eye drops are available for both over-the-counter and Rx use and are generally recommended for use in people who use eye drops frequently or for extended periods of time. They are also recommended for people who have sensitive eyes or who may be allergic to the preservatives found in regular eye drops.
What is the advantage for users of multidose systems?
Aero Pump relies on multidose eye droppers because they offer 5 USPs:
Conclusion: The benefit of our multidose 3K® eye dropper system compared to a single-dose system
Our multidose eye dropper systems is more convenient and safer than a single-dose system: It allows for multiple doses of medication to be stored and dispensed in a single container. This minimizes the risk of contamination and provides ease of use.
The 3K® multidose eye dropper system can also score points in terms of sustainability, because compared to single doses, the material is used more efficiently and the system reduces the need for more packaging.
Three arguments for the exact dosage of the 3K® System:
Summary: The Aero Pump 3K® metered dose in 5 bullet points:
1. Consistency: By its exact reproducibility of the drop size, a metered dose eye dropper ensures that the appropriate dosage is administered with every application. This can help to improve the effectiveness of the medication.
2. Precision: The metered dose design allows for a precise amount of medication to be delivered to the eye, reducing the risk of overdosing and preventing eye irritation or other side effects.
3. Conservation: The 3K®-technology ensures the long term use of the preservative-free solution.
4. Ease of use: Metered dose eye droppers are easy to use and are designed to minimize the risk of contamination or infection.
5. Convenience: The Aero Pump metered dose eye dropper is a convenient way to administer eye drops, as it allows you to apply the drops in the right dosage quickly and easily.
Sustainability
As a responsible company, Aero Pump is absolutely committed to sustainability. This starts with the careful use of resources, the use of solar power through our solar panels and extends to our state-of-the-art production facilities. Whatever steps are necessary to become even more sustainable in terms of emissions reduction: we will take them.