Regulatory support
Your analytical tests are in excellent hands with us
We supply in vitro analytical assessment services on commission. Proof of bioequivalence is essential when filing for regulatory approval for generics (ANDA). Amongst other things, equivalence in physical properties between generic and reference products needs to be documented. This sets highly specific requirements on our pumps; the guidelines require that spray characterisation in a generic product needs to be as close to the original as possible.
Our analytical procedures are approved by the EMA and US FDA regulations.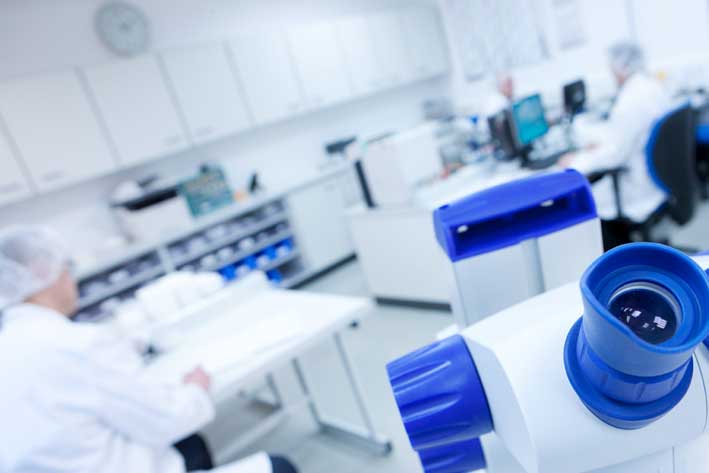 Aero Pump provides:
Dosage determination test
Droplet size distribution (DSD) by laser diffraction
Spray Pattern & Plume Geometry analysis
Actuating force determination
Priming and repriming behaviour
Service you can rely on:
Our methods to prove microbiological safety
Aero Pump took an active part in developing microbiological testing procedures in multidose containers. All existing test methods to prove microbiological safety in multidose systems have been based on the principles applicable in our methods, methods designed in the 1990s. These test methods are subject to continuous development and adaptation to market requirements.
We reproduce a product's microbiological stability using a simulation model. This involves immersing the pump into a contaminated liquid with test bacteria such as Pseudomonas aeruginosa. This models the way future patients will be using the product. After that, the system is tested for microbiological contamination.
We use the following test methods for determining microbiological safety:
Dynamic Integrity test
Test in contaminated ambient air (aerosol test)
Oligodynamic effect test
In-use stability tests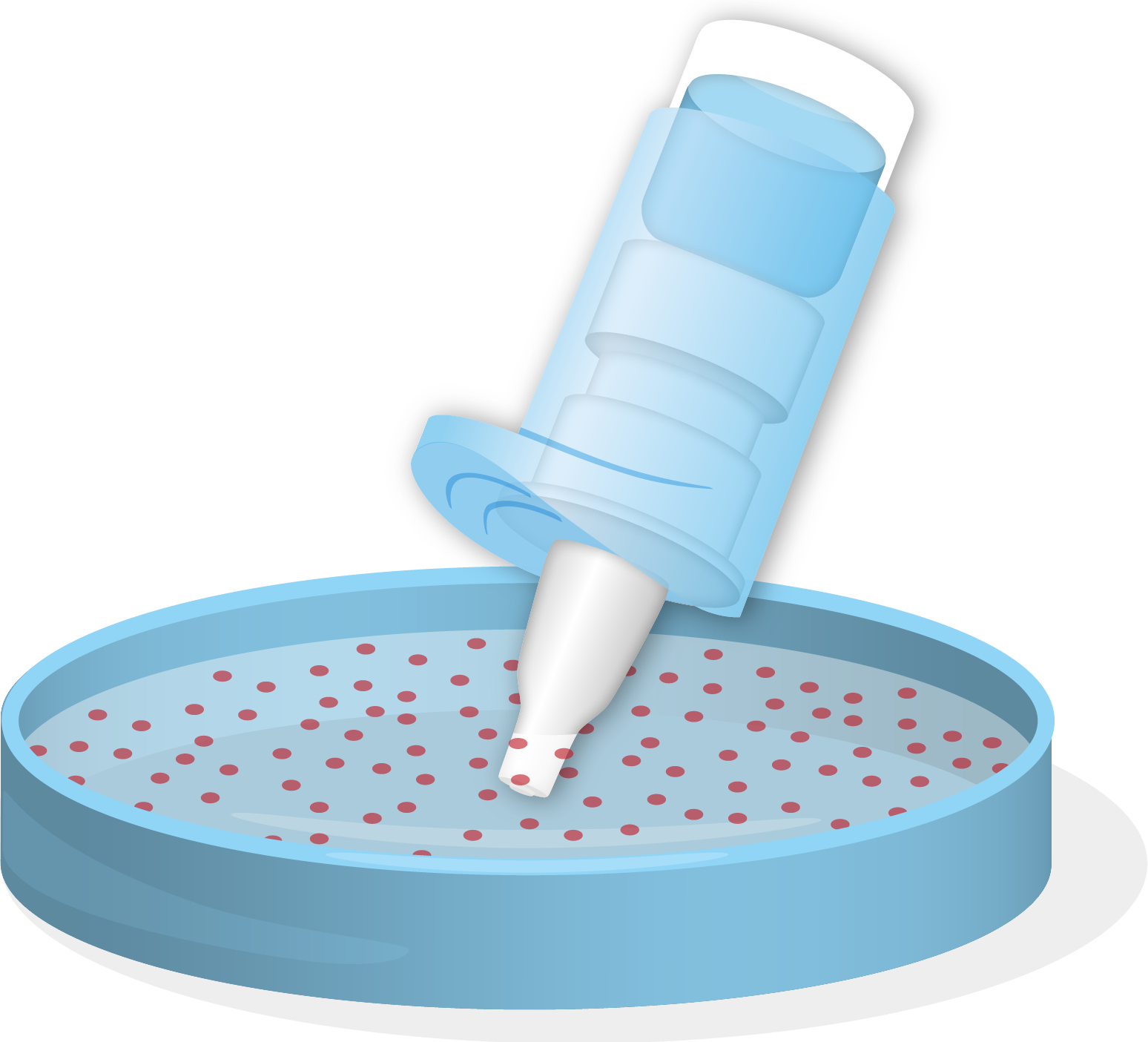 From filling to approval: don't hesitate to ask
We provide support in the approval process as early as in the project phase. Our team of regulatory experts will be pleased to provide the support you require.
Our employees have years of experience in the approval process for final products. So far, we have advised our customers on countless product registrations, and provided relevant responses to queries from the approval authorities.
We have successfully supported our customers up to final product approval and our team is ready to support you whether your regulatory authority is in Europe (EMA), the United States (FDA), China (NMPA), Brazil (Anvisa), or Russia (Rosminzdrav), amongst others.
Our application systems have been approved as medical, pharmaceutical, or combination products in the final product. We undergo constant further training and follow the latest regulatory guidelines and policies to keep up to speed on the latest developments.
We also have bespoke data packages available to help you register your product quickly with minimum effort. Combining your product with our regulatory expertise will help you achieve market approval.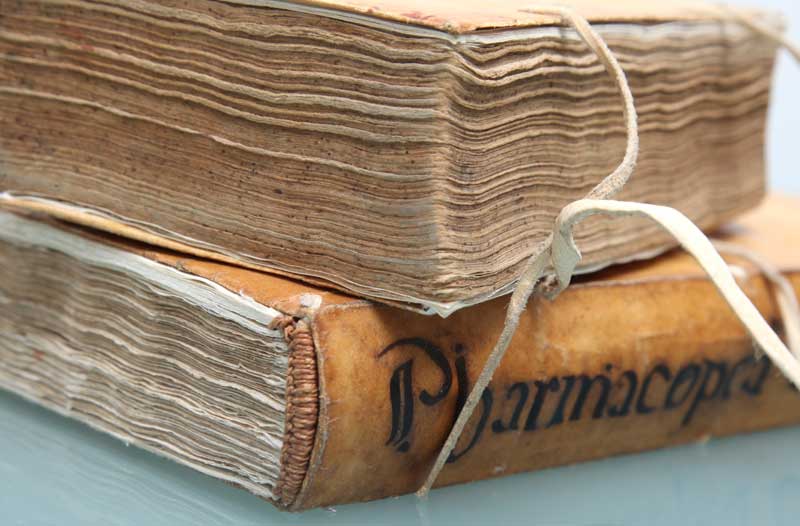 Aero Pump provides:
Drug Master Files
Complete material documentation
Technical drawings
Extractables data
Safety data sheets
Technical support
From planning to market launch

Ask us how we can help you plan your product development.
Every formula needs packaging. Selecting the right packaging can make all the difference for a successful market launch. Formula and packaging development should take place together as early as possible to ensure optimised application of the drug.
Clinical studies are often conducted without taking the final primary packaging into account, preventing early detection of possible stability risks and dose fluctuation. That's why we recommend that you contact us at an early stage so you can develop your product with a suitable pump system.
Our dynamic development team will propose a bespoke solution for your individual product. Our pumps follow a modular configuration system to meet your exact specifications.
Once you've created a general concept, we'll help you turn it into a specific product. We have state-of-the-art 3D printing technology to produce fully functional prototypes and bring product ideas to life.
Aero Pump provides:
Dosage adaption
Adaptation to complementary packaging
Leak test
Sampling
Basic design and prototype development